Tea With Teens: 'Fostering Fashion' Supporting Teen Girls Within The Foster Care System
By Cecilio Leacock IBexclusive News Thursday, June 21, 2018.
(IBEXNews) - This Saturday at Studio Phenomenon, Brooklyn, the ladies of the I Am WondaWoman Foundation, which included Meda Leacock, Latoya Ross, Danielle Beckom, & Juliet Forde, alongside the Grant D. Knowledge Foundation, Studio Phenomenon and the James E. Davis Foundation, presented 'Tea With Teens': Fostering Fashion.
The 10 young ladies within the program strut their stuff while modeling urban, teen professional and Hollywood Chic clothing.
Celebrity hair stylist Iyesata Marsh donated the venue and her services. We secured designers such as Invisible Bully, 4-Her by Carl Banks, and Da Humble Nest to name a few. MakeUp artists Nessa Lee, Denise Johnson/DeeJay MakeUp and Tyiesha Joy; and Hairstylists Iyesta Marsh, Latoya Ross, Tasha Nelson and Omesha Kirkland donated their services to the young ladies as well.
The event was hosted by Juliet Forde, former child from the age of 3 months who has survived 17 different foster homes, and whose mission is to fight for the youth in foster care today. It was co-hosted by board member Destiny Judah.
See Gallery: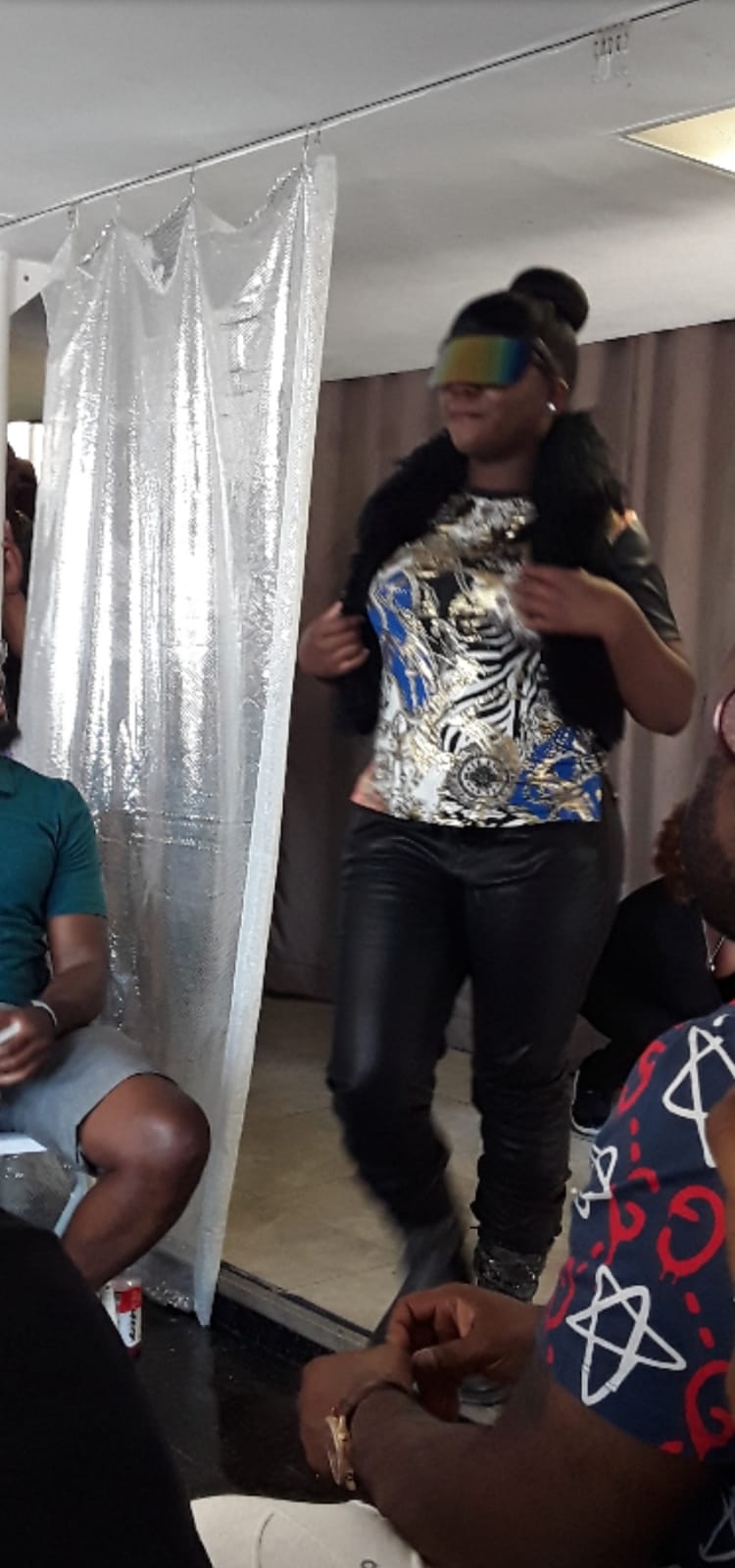 The eloquent emcee and heartfelt spoken word for the afternoon was provided by Karen Yelverton of Angelic Kreations; while Denise Weeks and Sherese Arne performed inspiring songs for our young ladies, and DJ Mr. Biggs provided the music for the event. We also took the time at this fashion show to provide a brunch in honor of our fathers for Father's Day.
Special thanks to Yulanda Brown, Syeidah McBride, Inches By Desiree, Beverly Monroe Inc., Marva King, Vilma Chisam, Stacia Edwards, Richera Jones, Timeka Denise and all who contributed. Special thanks to Author Jamila T. Davis, Professional Boxing Champion Zab Judah, District Leader Geoffrey Davis, Surrogate Court Candidate Judge Harriet Thompson, Judge Devin P. Cohen & Judge Lilian Wan for their presence and kind words.
We will also continue to solicit donations to aid us in continuing to provide future educational and entertaining endeavors for our young ladies.
For more information, media requests or to provide resources or donations contact:
Meda Leacock Davina Perez
646-296-7260 718-971-3507
info@iamwondawoman.org
I Am WondaWoman:
IAmWondaWoman is a nonprofit organization, which was formed to strengthen and reinforce the minds of inner-city adolescent girls. We uphold our mission to mentor and motivate young girls, while allowing them the comfort and ability of discussing areas of their life they may not share with their parents, other family members, or even close friends. Our vision entails the importance of understanding their long-term goals in life, and then relating their long-term goals into short-term tasks to assist and encourage the realization and fulfillment of those goals. We coach them in the importance of hygiene and safe sex, as well as the negative effects of drugs, alcohol, and bullying. Subsequently, we offer them constructive criticism on how they can improve as an individual; and lastly, we end with a positive outlook on life that's realistically attainable to them. We believe that the youth is more receptive to listen when you lead with motivation, so we choose to take our time with each individual girl, and we give them a voice to elaborate on their perspectives and insight.
Tea With Teens is an I Am WondaWoman Foundation Initiative that provides a platform for 10 young ladies annually within the foster care system. They are given complete focus for the entire year. We follow up on their grades and attendance monthly, as well as offer incentives... Byconstructingvarious monthlygroups and individual engagements, we intend to motivate each individual young lady to help them see their inner and outer beauty, and enhance their confidence. We aim to provide various resourcessuch as information on job preparation andsessions withcareer specialists based on each girls desired dream. We supply them with beauty and hygiene tips, as well as new experiences such as etiquettelessons, fashion shows, basketball games, etc. Our goal is to ultimately aid them in achieving all they can, while setting up the blocks to becoming who they want to be.
Grant D. Knowledge:
Grant D Knowledge, Inc. is a 501c3 non-profit organization that believes every community has the potential to thrive when every child is given an opportunity to succeed in school and in life. Grant D Knowledge strives to address the needs of each inner city youth and the community by working closely with schools, parents, and community agencies/partners to support involvement in extra-curricular activities of each identified child while negating the obstacles associated with cost for participation in such activities that have proven to assist children with developing a comprehensive, total experience that prepares them for transition through adolescence into productive adults and citizens.
INFO@IAMWONDAWOMAN.ORG
MEDA LEACOCK: IAWW ADVOCACY
(646)296-7260
LATOYA ROSS: Teen LOGISTICS
(646)552-1873
JULIET FORDE: Teen OUTREACH
(718)496-5800
DANIELLE BECKOM: IAWW ADMIN
(914)262-8333